West Midlands Combined Authority Mayor Election 2021
We are pleased to announce that Colin Rankine is a prospective Yeshua candidate for the upcoming election of a Mayor for the West Midlands.
PRESS RELEASE
Note: The following press release was published for the purpose of the 2020 elections. This has been deferred to 2021 due to the Coronavirus outbreak.

Click on the button below:


---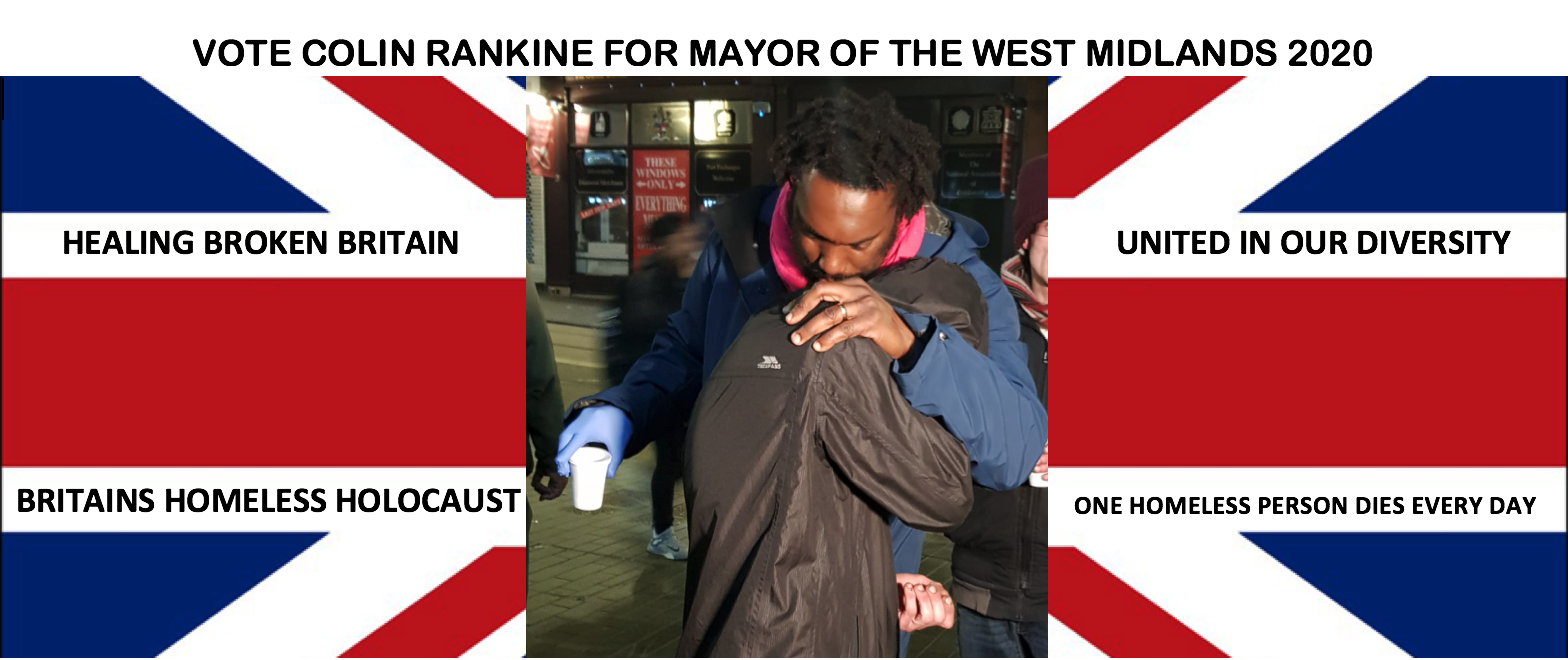 One of Colin's initiatives will be to address the dire homeless situation within the region. See his aims below:


I will set up mediation between the Landlord and the Tenant so that any rent disagreements can be rectified before it goes to court. This will cut down on court time and costs.
No one will be allowed to be evicted unless they have a confirmed fixed abode.
Anyone with just one mortgaged property will not have their house repossessed and mediation will be set up to communicate between the mortgage holder and the mortgage company.
No one will be criminalised for begging and for being homeless. I will be pushing for current begging laws to be scrapped.
Anyone released from prison will not be released onto the streets but into accommodation.
There will be no families housed in hostels. Children should not be housed in hostels within a progressive society.
No children will be taken from their parents and put into care because of a lack of accommodation. All families must be housed.
Many children who are living in a transient situation cannot access a free school place. This means that these children have no choice but to go to Independent schools. To support small independent schools, any independent school with less than 30 children will be excluded from having to pay Ofsted fees because they are doing a social good.
Parents will be able to exercise their choice and override the Council's decision in order to specify any school of their choice regardless of Ofsted ratings for a child with an EHC plan. This is as long as the school of their choice does not cost more than the Council's services.
I will also arrange a taskforce to tackle drug dealing and the level of drugs that seeps into the West Midlands.