---
Colin Rankine is our candidate for the 2021 Sandwell Council election where he is standing for Friar Park Ward.

---

Yeshua Candidate: Colin Rankine is the official Yeshua candidate for Friar Park Ward in Sandwell.
Words from the candidate (prior to the election):
It would be an honour to serve you as Councillor for Friar Park Ward. I share a long history with Friar Park; I was born and raised in the area and currently reside and work here. I therefore know the needs of this community and believe much more can be done to improve our lives. It is important that as residents, we feel safe, happy and hopeful about our future. Improving health and boosting aspirations will be at the centre of my plans if elected.
We live in a fast-paced, changing society and I believe the residents of Friar Park deserve the same opportunities that can be found in other Wards.
If you vote for me, during this election, then together, we can make Friar Park the heart of Sandwell. There is a lot of talent amongst us and I want to help to create more opportunities for all ages - from the very young, to the elderly.
As a practicing Christian, the prayer for Friar Park is 2 Chronicles 7:14.
---
Local election priorities

Campaigning for:

A local health walk-in centre with an on-site ambulance




A community police hub to report and prevent crime
A local mainstream bank




Free waste disposal for all commercial and non-commercial waste to prevent fly-tipping




Extra dog waste bins to help clean up our streets
Swimming/sauna facilities and leisure services
Youth clubs and accessible children's facilities
Local job prospects
Improved care for the elderly
Replacing 'sleeping policemen' (speed bumps) with real policemen
Increased public safety measures
I'd like to hear from you. If you have any local concerns for Friar Park ward, please contact me using the details below.
May God bless you and peace be with you,
Colin Rankine
Call: 07500416635
Email: yeshuaparty@gmail.com
Write: 49 Manifold Way, Wednesbury, West Midlands, WS10 0GB
---
Previous campaign points: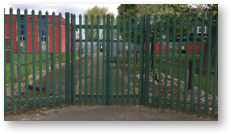 Immediate removal of asbestos from abandoned buildings to clean up the area
---
Yeshua Election History
LOCAL ELECTIONS
Date of Election: Thursday 2nd May 2019
Candidate: Colin Nicolas RANKINE
Number of votes: 76

Electorate: 8,723
Total number of votes for all parties: 1,637
Date of Election: Thursday 3rd May 2018

Candidate: Colin Nicolas RANKINE
Number of votes: 74

Electorate: 8,534
Total number of votes for all parties: 1,873